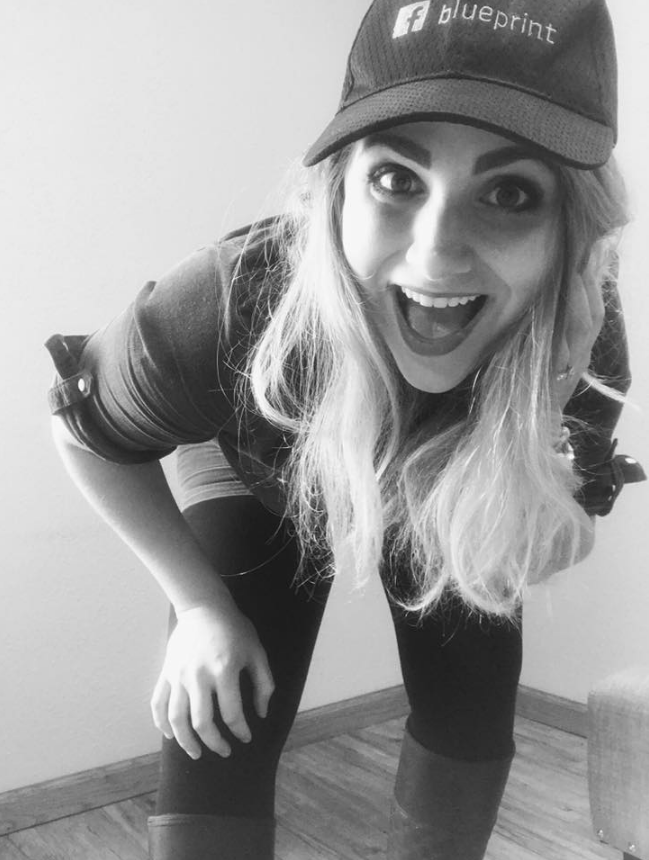 Head Creative
Founder of Rooted Sparrow Brand, Design, Market
WHO AM I?
I am so glad that you have come over to check out Rooted Sparrow and am so humbled that you are taking the time to read more about WHO WE ARE and why we are here doing what we are doing. Instead of making this a look at my resume, and how "educated" and experienced I am I want to actually tell you who I am in-between all those important details.
I think the best place to start is to tell you about my journey and how I ended up where I am. I have loved the creatives ever since before I can remember. My love blossomed in the figure skating world at the age of two where I spent 17 years training in a cold ice rink. During my off time I spent a lot of time reading, writing, designing, and drawing. After a heartbreaking retirement due to three hip surgeries and a back fusion I had to go back to my roots and figure out what it was that I wanted to do with the rest of my life. I had to redefine what it meant to find my "happy" again …. I quickly found myself right back in the creatives reading, writing, and mostly designing. After taking a class at the Art Institute in photography I thought "what a great way to create and make money" and that was how my business began and bloomed. A year of shooting and falling in love with the backend part of shooting, the editing, I saw a new passion birth itself and so I pursued a Bachelors of Science with a focus in Design.
I continued to run my business while finishing my Bachelors. When I graduated I had two littles, a part time photography and design business, went through a marriage and a divorce, and was working for an advertising agency as well. To say that I was busy, exhausted, and tired may be an understatement looking back now, but I am so incredibly thankful for those times and what they taught me. I am thankful for the years and years of discipline that I learned through training that kept me going and growing through all of it.
So when was Rooted Sparrow born? Well God was so good to me in my times of transition and brought the incredible man that you will meet as apart of the team as well, my husband Alex, who pushed me to stop toe dipping and go in 100% about 3 years ago. Through that commitment I rebranded my business, soon after opened a studio space where we were for a year and half, before now working 100% remotely with clients and colleagues all over the globe taking our business international.
Three years ago I gained an incredible support system in my husband, and we blended our family together with our now four littles who are able to travel with us as they homeschool and we are able to be present in their lives every single day. The journey has been long, and at some points I felt very challenging, but it has been the most rewarding journey I have ever committed to.
Working with Lela has been the best decision I've ever made! Her mentorship has helped me out tremendously, I am forever indebted to her. She is able to take my ideas and concepts and turn them into a strategic battle plan; Improving it along the way, and turning it into gold. Her attention to detail is impeccable! Her knowledge is outstanding and impressive. When I met Lela, I know she was the one that would help take me to the next level as an entrepreneur. If you need someone to help you out, LOOK NO FURTHER! LELA IS THE ONE! I can go on all day about her and every day she inspires me to become better and stronger.
WHAT MAKES US DIFFERENT?
Really, though you are wondering right? What makes us different than every other person out there with a degree and website? Let me put it simply, I am not afraid to say NO to you. What do I mean? I am not here to take your money and run. I am here to partner with you, to work full circle with you, to mentor you, guide you, to see you succeed. If we schedule a discovery call and it doesn't seem like you are ready for that yet then I will be 100% honest with you and tell you. If for some reason we don't jive then I am not afraid to say we are not the right fit and recommend you to someone else.
Money is not what my life revolves around. I am here for value, to give and receive value, first and foremost. When you learn to put value first the money follows and flows. We take an aggressive and serious approach to helping you build your business. We expect you to do the work that you need to do so we can do our parts to see your successes come to life.
If you are are ready to work for what you want, to learn, to grow, and to find your happy in your business I encourage you to take our free brand audit and schedule a call with ME or one of my team to see how we can help you and guide you along your journey
WANT TO SCHEDULE A CALL?
Take our brand audit and then schedule an appointment with us!