BRAND COLLATERAL DESIGN
Having clean brand collateral on your side is not just an optional add on, it is an imperative part of how your audience views your business. It doesn't take a branding expert, nor a design expert, to see BAD design. The truth is the brand collateral that you are putting out to your audience is noticed and you better be sure that they are noticing and remembering you for the right reasons. We offer customized design services in numerous areas including but not limited to:
Resume and Cover Letter Design
Making a statement and standing out on your application is imperative. We will work with with you to create custom Resume and Cover Letter (8×5 x 11) from the content to the design Starting at $225
Custom Invitation and Stationary Design
Enjoy custom stationary design created with your exact vision in mind. Custom Stationary and invitation design starts at $125
BUSINESS CARD DESIGN
Business cards are not going anywhere anytime soon. While we enjoy the digital connection in this world a physical business card is a much needed item to keep in your wallet. Enjoy custom Front and Back Design Starting at $175*
Sign and poster design
Posters and Signs make a huge statement. They are also quite expensive to print meaning you want the design to be RIGHT the first time. We will work with you and your chosen printing company to develop the perfect sign or poster for your needs starting at $225
brochure design
A beautifully well thought out brochure design goes a long way. Besides the design elements the content is also an imperative factor in the success of a brochure. Work with us to relay your message precisely and clearly. We offer a variety of brochure layouts starting at $225
Catalog design
Catalog Design is a big undertaking. One that you want to trust a professional with from layout, to content, imagery, and overall design. We can work with you, your marketing team, and your chosen printing company to create the perfect catalog starting at $400* 
Menu design
We build stunning menus for restaurants. Enjoy a fully customized menu design, front and back, cover, and even take advantage of our product photography for further customization. Menu Design starts $175 per page 8.5 x 11 – 4 Page menu front and back starting at $700
RACK CARD DESIGN
Rack cards are an excellent piece of marketing material. Easy to hand out, drop off at locations, and even share on social media as a base design. We will work with you to create the perfect rack card for your business starting at $125
BILLBOARD DESIGN
Billboards are a HUGE eye-catcher. Add to the fact that you can place that in front of thousands of cards driving by on a daily basis and the attraction to having a billboard grows. We Will work with you and your chosen billboard company to develop the perfect design starting at $300*
Label and collateral design
We can work with you on custom designs on everything from labels, to T-shirt designs, coffee mug designs, hat designs and more. Base design development starts at $125* 
Are you in the beginning stages of your design project and need to start from the ground up when it comes to developing your design guide?
Not sure what a design guide is? If you are in this stage we are super excited to help you get up and running! Making decisions about your fonts, colors, patterns, and symbols make a difference in how your audience perceives you more than you know!
When you work with us to develop a design guide we won't just randomly pick colors off a color wheel. We will explore the psychology behind these colors, the messaging behind varying fonts, and the meaning behind different symbols and textures.
This will be your guide to utilize through all design moving forward as well from your logo, to brochures, to your website and beyond.
Package Includes: Creation of a Mood Board
Walking you through Typography choices, Color Choices; including a review of the color psychology behind the choices you are making and what they say to your clients. As well as textures and symbols you want to utilize across your designs. It also includes your Logo Design (or redesign, Favicon Design (WordPress Website), Business Card Design & Social Media Banner Design Starting at $800.00
Design Process
We believe that good quality design requires more than just creativity alone. It also requires research, analysis, and close collaboration with you to reflect your company's vision, strengths, and priorities and to meet your target audience.To ensure that the design aligns with your expectations, we have implemented a four-phase process to guide us every step of the way
RESEARCH
Information Gathering Phase: Researching clients target market and analysis of closely related competitors. Creating clear goals and objectives to ensure affective design and content.
VISUALIZE
Critical Thinking Phase: Develop conceptual strategies and approaches using analysis and conclusions of data gathered. Conceptualize visual presentation methods based upon strengths and core concept of company image.
DESIGN
Articulation Phase: Creation (re-creation) of the visual architecture of the conceptual approach. Exploring and development of the color, type treatment, look and feel of the design. Present comps and sketches for client review and evaluation.
CREATE
Production Phase: Designs created in final format for print production and / or web design. Creating final construction and completion of all design elements for final product.
VIEW A SAMPLE OF OUR DESIGN WORK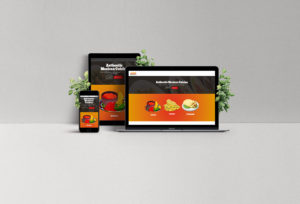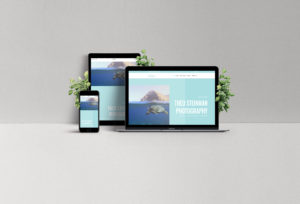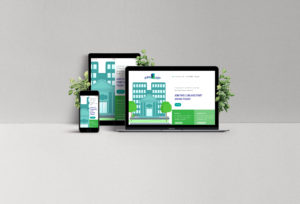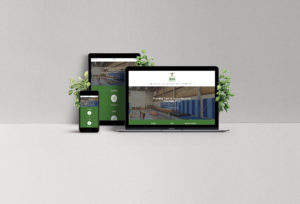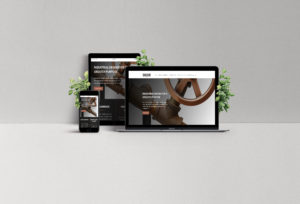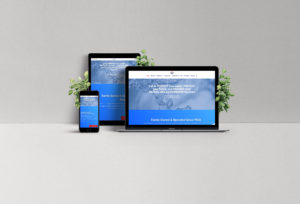 READY TO GET STARTED?
if you are ready to get started on building your brand whether it be web design, marketing collateral, rebranding, logo creation, and so forth your first step it to take our brand audit and schedule a consultation with us. Follow the link below to get started!
Schedule A Call