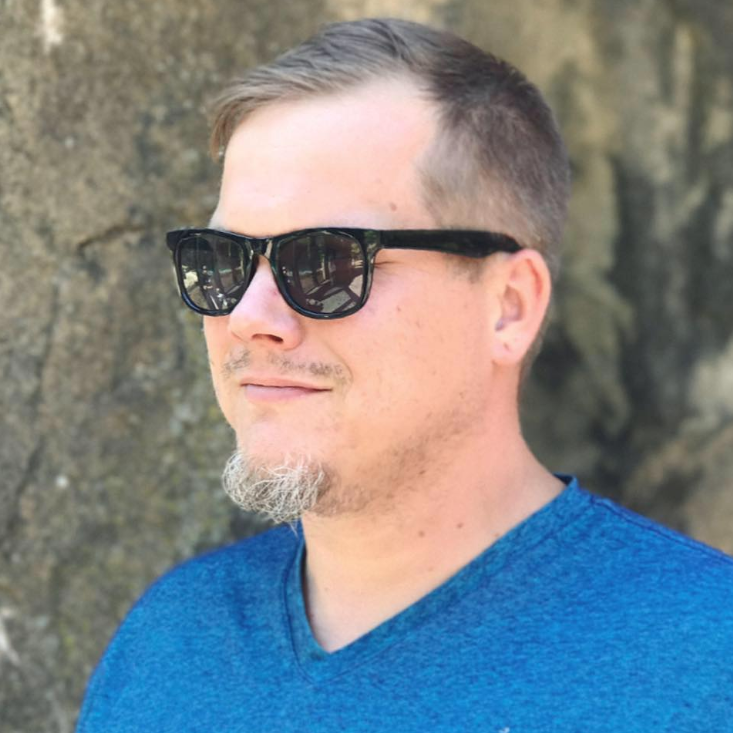 WHO AM I?
My journey started with the typical "kid has to go to college and has no idea what he wants to do scenario" landing me four years later with two Bachelors degrees in both Communications Journalism and English. Throughout school and after I worked as a radio host, ran cameras for broadcasting networks, as well as worked on content creation and communications management. My journey took me for a twist from my original career path to my first marriage ended and lead me to a move back to Vermont with my little girl and into Special Needs Education as well as Fire Fighting. Along the journey, I met my now wife Lela, moved halfway across the country and fell right back into the world of working in communication, content creation, and e-commerce.
Alex Benson – Content Marketing Manager & E-Commerce Wizard
Working with Lela has been the best decision I've ever made! Her mentorship has helped me out tremendously, I am forever indebted to her. She is able to take my ideas and concepts and turn them into a strategic battle plan; Improving it along the way, and turning it into gold. Her attention to detail is impeccable! Her knowledge is outstanding and impressive. When I met Lela, I know she was the one that would help take me to the next level as an entrepreneur. If you need someone to help you out, LOOK NO FURTHER! LELA IS THE ONE! I can go on all day about her and every day she inspires me to become better and stronger.
WHAT MAKES US DIFFERENT?
Really, though you are wondering right? What makes us different than every other person out there with a degree and website? Let me put it simply, We are not afraid to say NO to you. What do we mean? We are not here to take your money and run. We are here to partner with you, to work full circle with you, to mentor you, guide you, to see you succeed. If we schedule a discovery call and it doesn't seem like you are ready for that yet then we will be 100% honest with you and tell you. If for some reason we don't jive then we are not afraid to say we are not the right fit and recommend you to someone else.
Money is not what my life revolves around. We are here for value, to give and receive value, first and foremost. When you learn to put value first the money follows and flows. We take an aggressive and serious approach to helping you build your business. We expect you to do the work that you need to do so we can do our parts to see your successes come to life.
If you are are ready to work for what you want, to learn, to grow, and to find your happy in your business I encourage you to take our free brand audit and schedule a call with ME or one of my team to see how we can help you and guide you along your journey
WANT TO SCHEDULE A CALL?
Take our brand audit and then schedule an appointment with us!