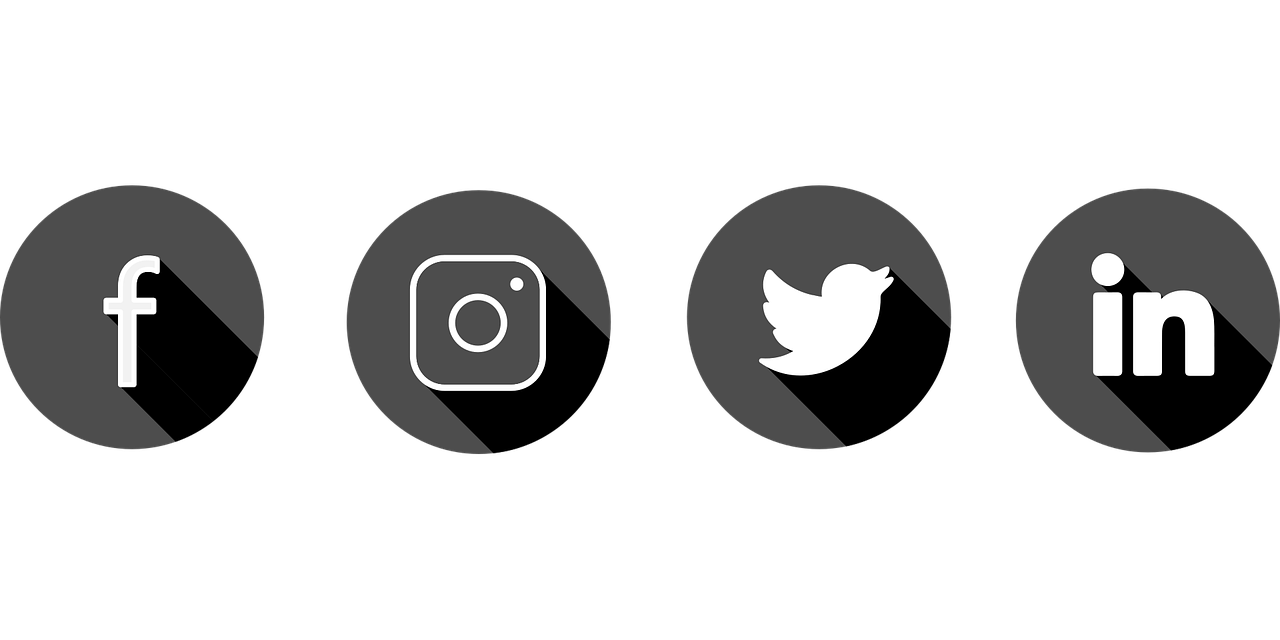 Creating new content every month can feel exhausting! I decided to help you out and share a bit of what we review every month as we plan our client's social media strategies. Take advantage of some amazing ideas for your posts for April and be sure to share them around!
4/1 April Fools!
Okay, okay everyone knows about this one already, but we have to include it! What fun and creative jokes might you play or memes might you share to make for a great laugh amongst your audience for the month of April!
4/2 National Peanut Butter and Jelly Day
How can you go wrong with peanut butter and jelly! This is also world autism awareness day and depending upon your business might be something that is very important to you to discuss. You might see if you can find a local organization in which you might donate proceeds through your sales to the further support of those individuals with autism.
4/3 – National Chocolate Mousse Day … Can you say YUM!
4/4 – Because who doesn't love Chicken Cordon Bleu?! Today is the day to celebrate it.
4/5 – National Caramel Day cannot be forgotten! Do you own a coffee shop? Serve desserts? Chocolates? Ice Creams? The list goes on if you are in the food industry so have a little fun creating something delightfully delish for this day!
4/6 – National Student Athlete Day!Might be a great day to highlight some local student athletes in your community and share the word about their amazing work ethic, grades, and athletic capabilities!
4/7 – National Burrito Day Well, This one we have a to share a few because they are to good to skip and depending on what it is you do will depend on what you might want to highlight! Have a Mexican restaurant? You are in LUCK! It's National Burrito Day so have some fun highlighting burrito's or better yet – why not have a phenomenal burrito special for the day.
Next up is National Coffee Cake day , also something we have to mention because if you have coffee cake, the world needs to know and celebrate with the crumbly goodness you are serving.
Finally, it is also National Beer Day so if you are a bar or a restaurant / bar and you serve beer today is your day to shout your favorite brews from the rooftop!
4/8 National Zoo Lovers Day! Support your local zoo – see how you might be able to bring awareness to your local zoo on this national day!
4/9 National Unicorn Dayis upon us! Is there anything really more exciting that getting a unicorn anything? Have a restaurant? What about a unicorn drink for the day? Do you offer desserts? What about delicious unicorn cupcake or pastry? I think it would even be super fun to offer a unicorn coffee drink topped with sprinkles…I think yes!
4/10 Palm Sunday
Christian Holiday
4/11 National Pet Day! What a fun day to celebrate all the animals in your life that make the world go around. Start a fun thread and let your clients or customers share their furry friends with the world
4/12 National Library Workers Day
I don't care what business you are in! We are all worried about ensuring that our youth are avid and excited readers and librarians and those who work in the library are integral to the success of our communities! Celebrate them today.
4/13 Thomas Jeffersons Birthday
Are you a history buff? Enjoy share history tidbits about a very important person in the United States history? Share some fun information with people about Jefferson and his impact on the world as we know it today.
4/14 National Pecan Day …. All I can think about is Pecan Pie! YUM!
It is also National Gardening Dayso if you enjoy gardening, encouraging and promoting gardening or you are a greenhouse TODAY is YOUR day!
4/15 Good Friday
Christian Holiday – Also it is TAX DAY so don't forget to that those taxes need to be turned in on time! Why not have a little fun and offer a coupon during tax day since frankly so many people don't enjoy the process of doing taxes, but many enjoy the rewards of tax returns.
4/16 National Husband Appreciation Day & National Eggs Benedict Day
So, if you husband likes Eggs benedict seems like a great day to celebrate both of breakfast!
4/17 – Easter (Christian Holiday)
4/18 – National Animal Crackers Day!
4/19 – National Garlic Day!
Italian Restaurants we are looking at you!
4/20 – National Cheddar Fries
Time to go get the most delish fries! Restaurants who serve delicious cheesy fries today is the day to take it up a notch and serve us something delicious, fun, and Instagram worthy!
4/21 – Get to know your customers day! This sounds like a fun way to do a giveaway for a customer sharing their favorite thing about your restaurant or business. Get creative with it and have some fun conversing with your clients.
4/22 – Earth Day
4/23 National Cherry Cheesecake Day …. There isn't anything better than cheesecake is there?!
4/24 – Shakespeare Day
4/25 – National Zucchini Day
Can you say Zoodles!? This would be a fun day to highlight if you are in the fitness and/or health industry and want to encourage people to continue to eat healthy! Share recipes throughout the day on your stories and other social media platforms! Make it fun, exciting, and yummy!
4/26 National Pretzel Day! Time to run out to your local pretzel shop and grab the best pretzel you have ever had. Don't forget to take the time to do something EPIC pretzel places – this is your day so make it fun!
4/27 – Administrative Professionals Day
4/28 – National Blueberry Pie Day! Blueberry pie has to be one of our favorite dessert over here. If you have the opportunity to do something fun with blueberries today make it happen! Highlight your specialty blueberry items.
4/29 – National Shrimp Scampi Day! Time to enjoy some shrimp scampi from your favorite shrimp restaurant.
4/30 – International Jazz Day! Do you have a coffee shop or restaurant? Invite some incredible jazz players in for the day to highlight this amazing genre of music, have a great ambiance for the evening of jazz music, and invite your guests in to relax with great music and food.
Author: Lela Crawford-Benson
Lela Crawford-Benson is a wife, mother, serial entrepreneur, and the Founder of Elite Red Media. She began her journey in the photography and design space almost a decade ago. She holds a Bachelor's Degree in Graphic Design, a Master's Degree in Industrial-Organizational Leadership, and is currently working on her Dissertation for her Doctoral Degree In Technology with a focus in Innovation and Leadership. Lela is a member of the Facebook Leadership Network as well as a previous Panel Member for Facebook Boost. She is also a member of the National Small Business Association, A Board Member at Large for the Fuller Center for Housing, and the Vice President of South Side Inc., and was awarded 40 under 40 in Michiana in 2019. She continues to grow her marketing and design knowledge and business while mentoring new and upcoming entrepreneurs. Stay up to date with her upcoming training events, speaking events, and podcasts by following her on social media.